Technolust momentarily satisfied
This weekend I picked up a Sony Ericsson T616 with service from AT&T. I have a month to return it no questions asked and cancel my contract. So, I am trying it out. I am very impressed with the phone. Bluetooth and iSync work flawlessly. The phone itself is very stylin'. I am trying out AT&T's mmode stuff. I haven't reached a verdict on that yet. I have heard lots of people dis the quality of AT&T's voice service. So far it has worked well for me. We will see how it works as I travel over the course of this next month.
And if that wasn't enough, today I walked in to work to find a new toy on my chair. An Apple 17" studio display and DVI to ADC adaptor. Let me tell you, nothing could have prepared me for just how big that adaptor is.
And so, thanks to my new phone, I can share with you pictures of this momentous day: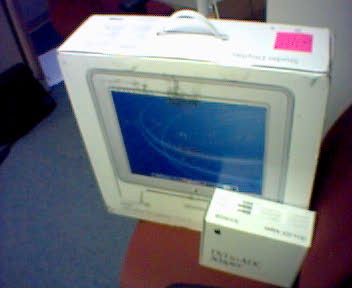 My new display arrives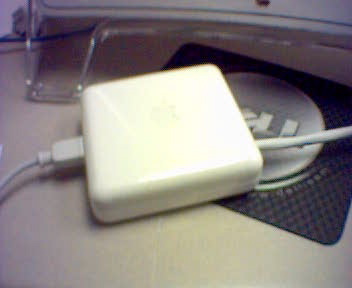 The mother of all adaptors


Posted by brad at
09:30 AM
|
Comments (2)